Did you know that roughly eight million tonnes of plastic waste find their way into the world's oceans each year, and according to a new study, the majority of this waste comes from just five countries: China, Indonesia, the Philippines, Thailand, and Vietnam?  The effects can be seen down at our once pristine beach where a simple morning stroll can become a struggle to rid the beach of plastic waste.  Stairway's response—creative advocacy!
Since last March, the Stairway boys have been doing their part to help protect the environment with numerous performances of our environmental play, The Lorax, by Dr. Seuss.  Performing morning and afternoon shows, the boys have reached hundreds of school children and their teachers.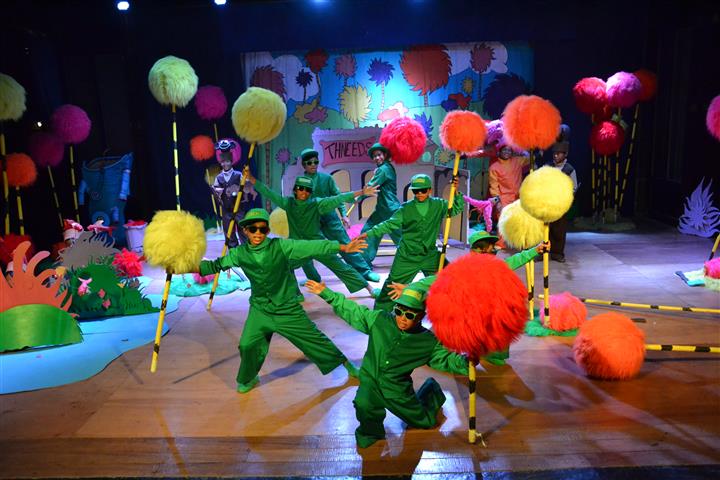 They have also performed before directors from the Department of Education and regional heads and social workers from the Department of Social Welfare and Development.   At the end of each performance, audiences receive a colorful eco-bag illustrated with the Lorax and the quote:  "Unless someone like you cares a whole awful lot nothing is going to get better, it's not," the message we hope for every single audience member will carry with them to reflect and act upon.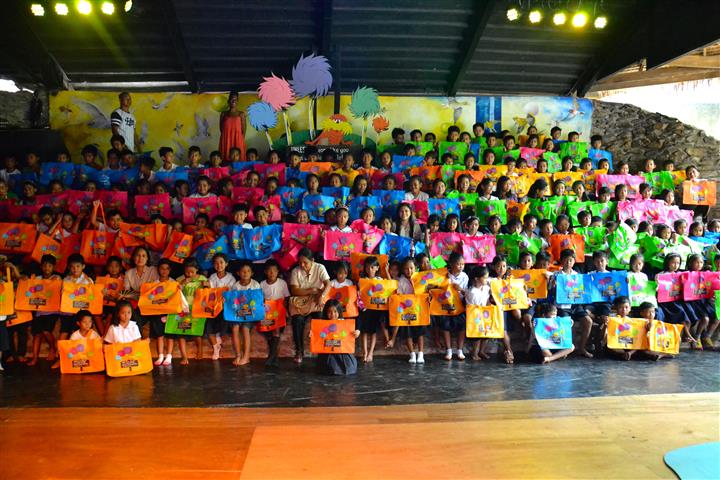 Now that school is back in session, the Stairway boys will resume performing the Lorax for other schools in the community.
Watch the environmental video called Unless