Children's Rights and active concern for our environment and sustainable development are inseparable concepts.  Stairway was founded on April 22nd, International Earth Day, and the Green aspect has always played a significant part in our work.  However, in 2013 we took the environmental concern to a new level, when we launched the EACY (Environmental Awareness for Children and Youth) Program.  Since then, thousands of children have had some remarkable experiences and learnings on our Sea Adventure School, a floating classroom, where students are exposed to and immersed into the blue portion of our environment. Even more children have been exposed to the classic story about the Lorax by Dr. Seuss, through a Stairway theatrical rendition of the tale, which in very poetic and humouristic terms illustrates the need to understand that mother-nature is not an infinite source of materials to be consumed in an attempt to satisfy human need and greed.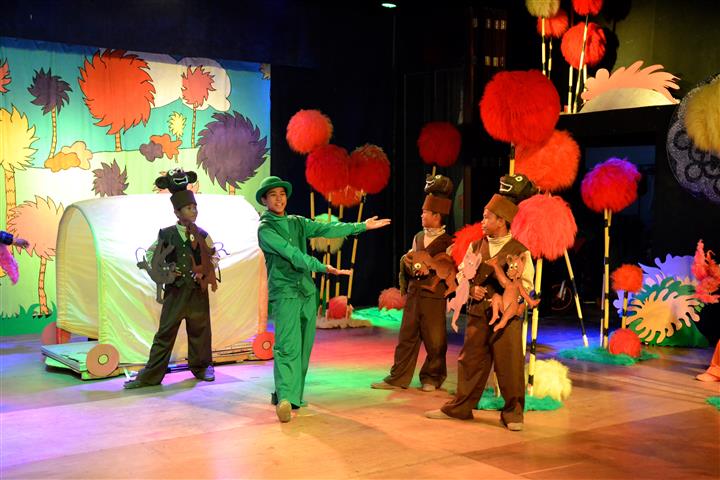 As we invest more in spreading awareness on sustainable development, we also see the need to work on more sustainable ways to run our daily operations.  With the generous support from a Manila based solar energy company, Solenergy, along with the Danish company, Grundfos, we are now making great progress in that respect.
In 2015, Solenergy installed the first 18 solar panels at Stairway, which immediately reduced our electric bill with around 20%.  This January, the entire Solenergy crew returned to donate and install an additional 48 panels, and we are currently working on constructing a new power house, where we can install batteries, inverters and charger controls.  We aim to be able to generate at least 80% of our power consumption from sustainable sources before the end of this year.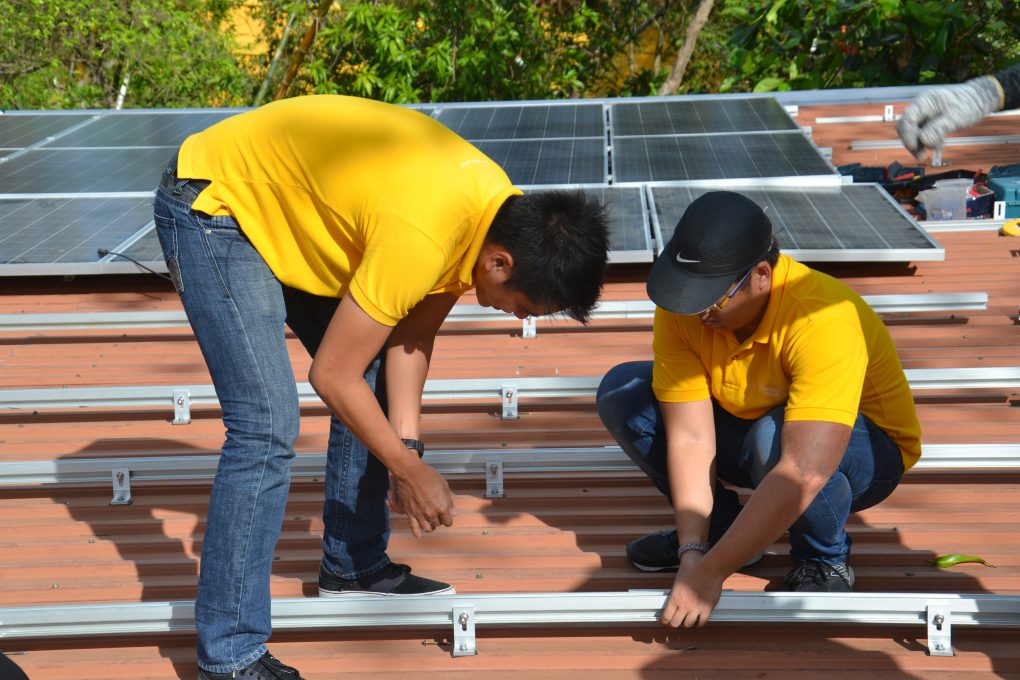 Aside from turning over to a clean source of energy, we are also trying to reduce our consumption. One major step in that direction was the installation of a solar water pump, generously donated by Grundfos. While Solenergy installed the necessary solar panels at the site of our deep-well, Grundfos delivered and installed one of their super-efficient hi-tech pumps, fueled by the rays of the sun.  So, as I sit here on this bright summer morning, water is delivered from the deep-well a kilometer away, into our tanks some 60 meters above the office at no cost!
Another recent initiative in reducing power consumption was replacing our old stage lights from rows of old 1000 watts lamps, giving off excessive heat, to low energy LEDs, where each lamp takes a max of 50 watts.  This means that while a fully lit stage before would consume around 30 kWh, the same effect is now accomplished with a consumption of 1.5 kWh, or just 5% of the previous system.  We owe thanks to Folkert Veenkamp, a theater lighting expert and former SFI volunteer, who got us an amazing deal on the stage lights, and then flew in from Holland to install the lamps personally.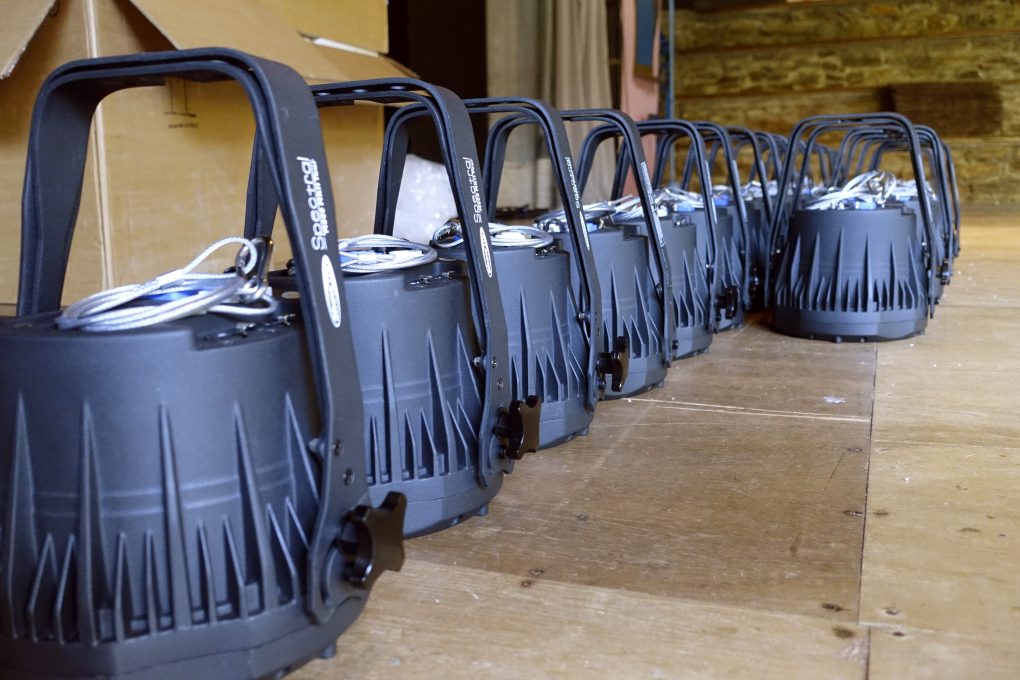 Stairway receives thousands of guests and training participants every year.  It is our hope that our efforts in moving towards a more sustainable operation will inspire and instigate more positive change elsewhere.