It's early morning, you can already feel that it is going to be a hot day. The iron blind on the dive shop is stuck as usual and it needs an extra push to get them up. The small pool where we clean our equipment is next after opening the doors and turning on the fan. Let the old water out, clean the tiles and get some fresh water in. Wetsuits and BCDs from yesterday's dive need to hang out to dry. Sweep the floor, clean the table, hang used equipment back in the right places. The second kettle of water is on and the thermos waits for refilling. Next, check and prepare tanks for today's dive. Set out and check equipment and BCDs for guests who will soon arrive. Paperwork is ready. Everybody arrives at the same time, the boat and our guests. The boat is loaded, and divers prepared. All set, did we bring an extra mask, fins?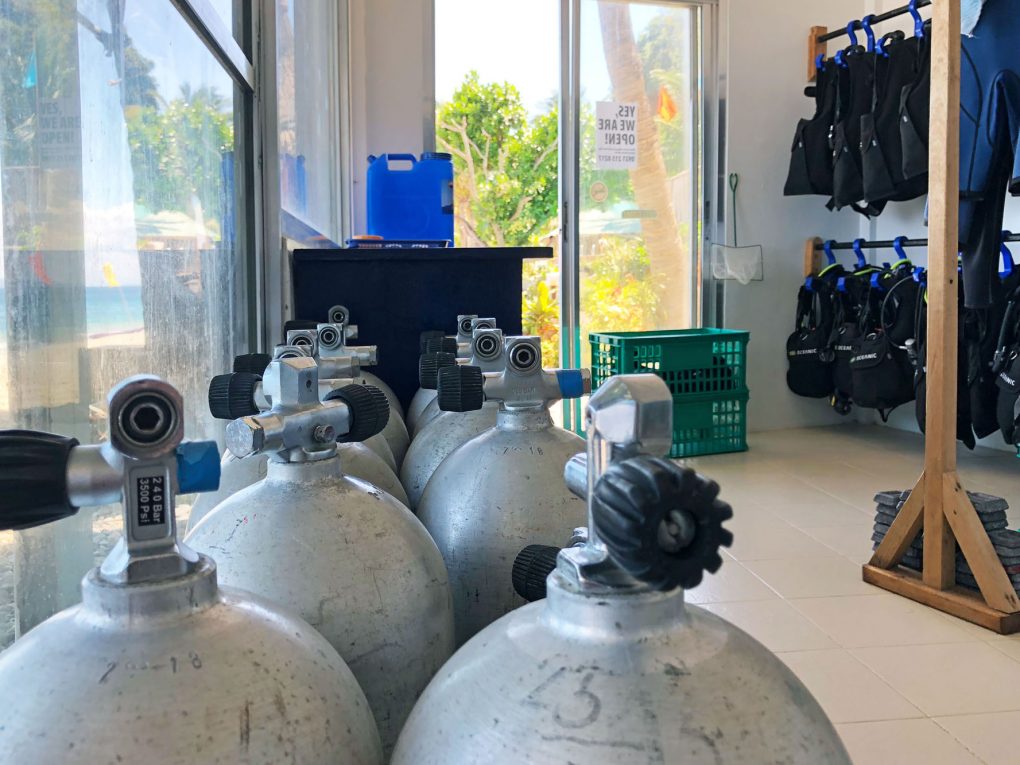 We leave for Sabang and our dive just on time. Today we are just going for some fun dives. Yesterday we did the final dives on a PADI Open Water course and the smiles on everybody's faces after achieving the course and becoming divers still lingers in my mind. It was such a privilege to lead them through the course and personally rewarding; but no skills or exercises today, only guiding. Everybody is already informed about Stairway's EACY program and are impressed by the work we do and very supportive.  Close to our first dive site after our short boat ride and after the briefing, we gear up. Pre-dive safety check done, and we roll back to enter the water. We stay close together and descend.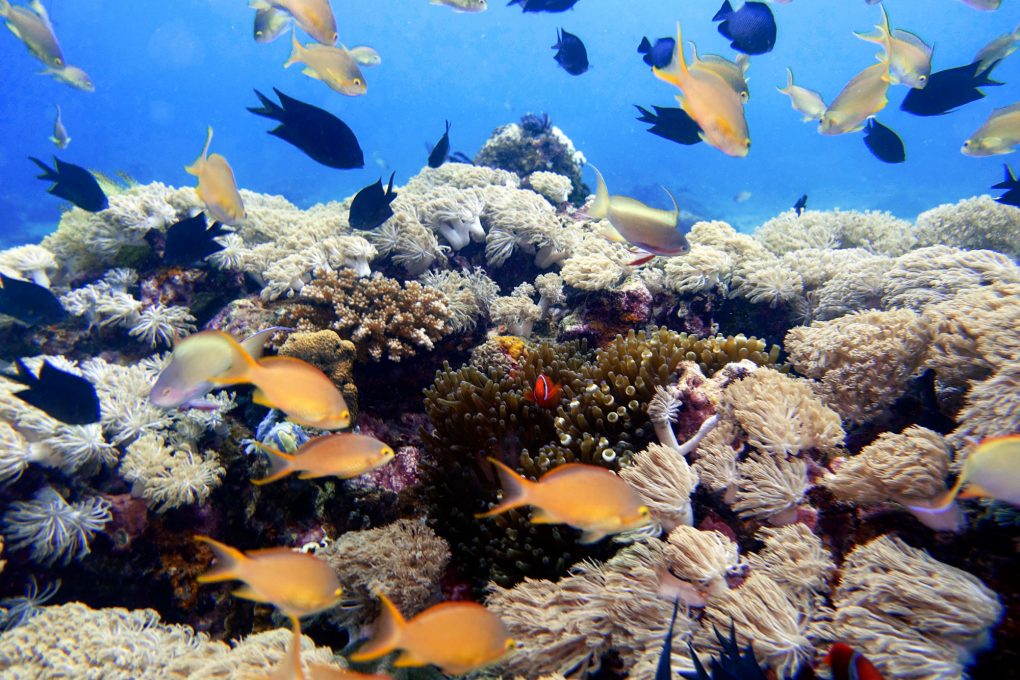 Time stops… Corals and fish approach as we slowly sink into the water. "Everybody OK?" We slowly glide effortlessly down the slope, fish, and corals everywhere—full of life—full of color. We get a gentle push by the current and can just relax and enjoy. We are in the center of the center of the coral triangle and the number of species we see and encounter is more than we can count. We end the dive and already at the surface, you immediately hear: "Wow, what was that?" "Did you see the big…?" "So many…!" "The blue and green, what is it called?"… and we saw a turtle!"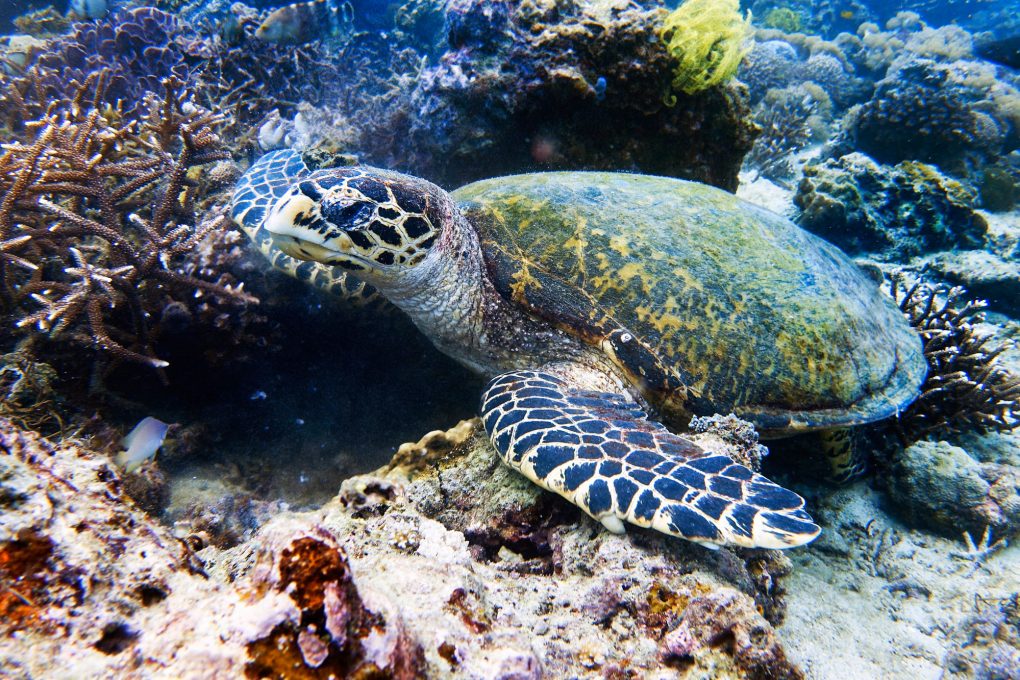 We do one more dive and are just as excited. Now we head back to the dive shop. Our guests are happy, and we talk about our adventure. Now all gear needs to be rinsed and hanged. Before the divers leave for today, we fill in logbooks and replay the dive again in our minds to remember some of the things we saw. Equipment in pool, rinse and hang. The floor is wet and needs mopping. Paperwork for tomorrow's dives is prepared. The compressor is already on and slowly fills our tanks again. It takes time but there is need to go through a lot and prepare everything for tomorrow.  The setting sun gives an exploding reward as it sets in the ocean.  The compressor is still running, and dinner would just have started, but tanks for tomorrow are essential. Tomorrow is a new day, probably just as busy as this one.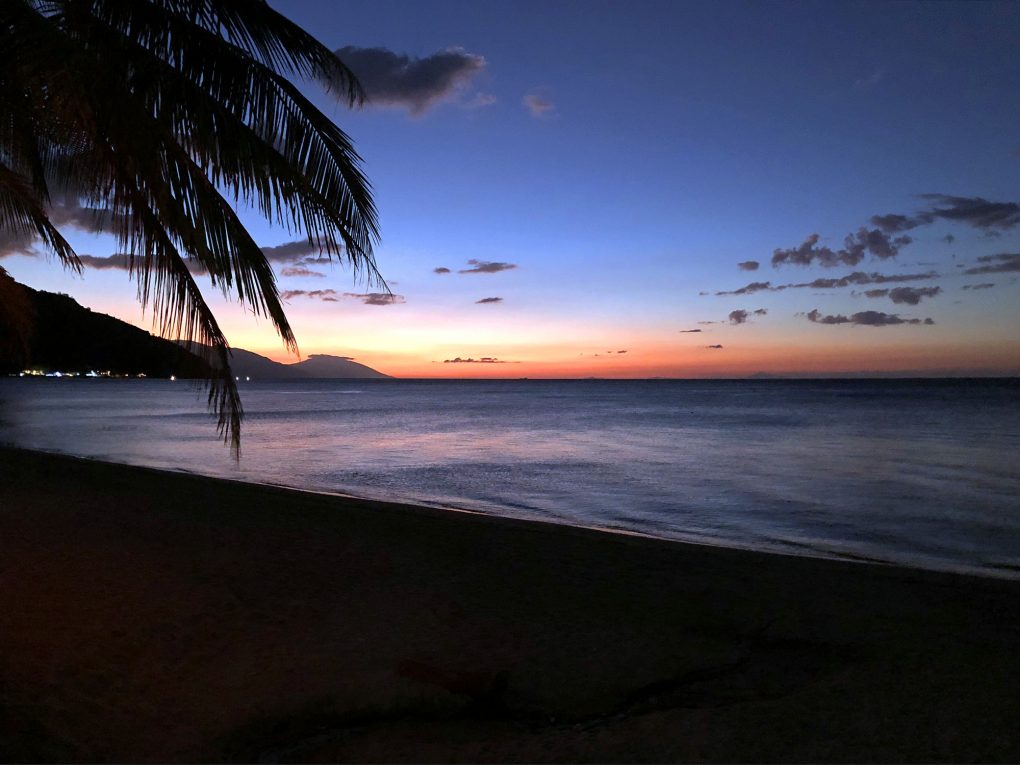 Stairway took over the dive shop in May last year, so we have been operating for a year now with the support of Scuba for Change and Verde Divers. I became a Dive Instructor in January this year and now take care of the dive shop, among other things. Not all days are as busy as the one I described above, but I would like them to be. When you dive with EACY Dive, you contribute to Stairway's environmental awareness program as well. Every dive we pick up plastic garbage from under water. We see changes of global warming on the bleached reefs. These underwater environments will not survive much more. I know that this amazing underwater world is worth the fight. That is why the heavy work in the dive shop gets easy. It is all worth it to see, enjoy and spread awareness about how we can protect and save these amazing habitats. We can do it together, It's EACY!
Follow EACY dive on Facebook
Contributed by Magnus Peterson, PADI dive instructor for EACY Dive