House: an enclosed and protected space where the presence of a home begins. However, not everyone has experienced it, just like some of our children in the residential program. Given various circumstances and situations, some children have no idea what the feeling is like to have a house and home.
At the onset of 2021, the boys in the Family Home Program started a project, in which they were building their dream houses. This activity demonstrated their creativity and resourcefulness as they designed their dream houses using recyclable materials. Not only did their creativity shine, but the dream house activity opened a portal to their values and how they see their future. Some kids wanted to have huge houses, while others preferred small, simple homes.
"Simpleng bahay, simpleng buhay. Basta ang mahalaga ligtas magiging pamilya ko at nakakakain ng tama at tatlong beses sa isang araw, sapat na po iyon sa akin."  (Simple house, simple life. As long as my future family is safe and able to eat enough and three times a day, it is already enough for me.) – XJ
"Gusto ko po malaking bahay na may swimming pool at basketball court para magagawa ko pa rin ang mga natutunan kong activity dito sa Stairway." (I want to have a big house with a swimming pool and basketball court, so I can continue to do the activities I have learned here in Stairway.) – Rommel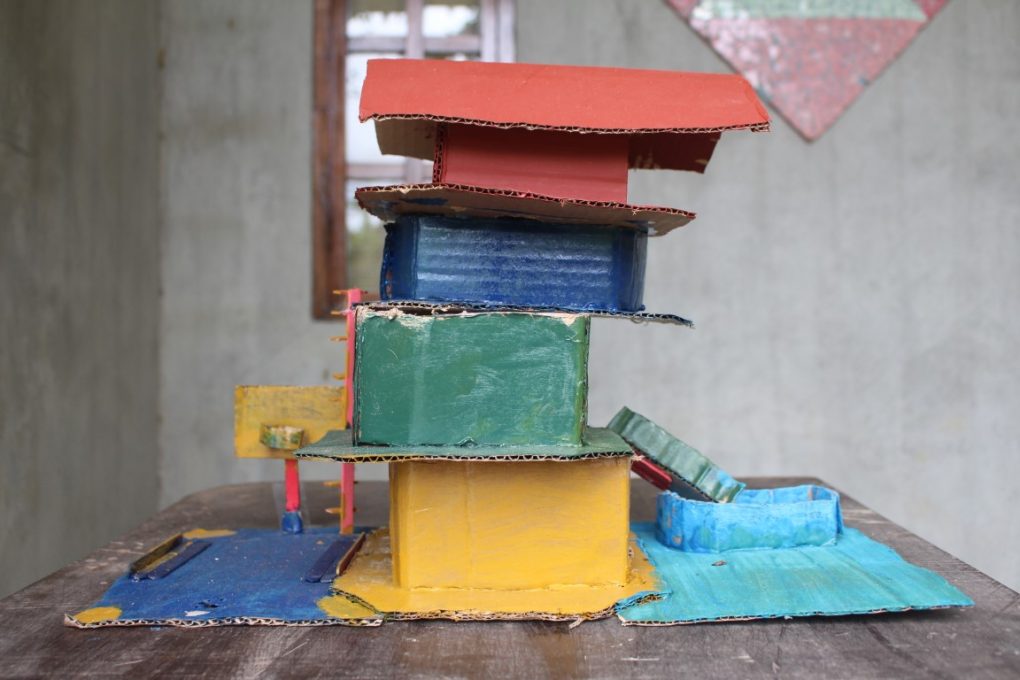 Realizing the worth of their dream houses gave them an idea of why and how they will plan to achieve it in the future. It made them seize upon their opportunities in Stairway and maximize their potentials and resources around them. There might be things that these kids could not simply have, but they can make a future taller than the waves and higher than the sky!
Learning for Tomorrow: Journey of Discovery
Our Family Home Program aims to increase and improve the literacy of the thirteen boys in the residential program.  Within the first month of the current batch of residential children, the program identified 23% had poor reading comprehension. Ever since, the children have had a packed daily schedule of activities and classes, including academic lessons in reading, writing, math, science, computer, geography, and history. Divided into four groups of 3 to 5 kids, the teachers and facilitators can address and design effective learning approaches according to their needs.
At present, 100% of the boys enhanced their ability to write, read, comprehend, and solve numerical exercises independently. Eighty-five percent (85%) can read and write with confidence from simple to complex sentences, understand simple instructions in Filipino and English, solve exercises from simple to advanced Mathematical drills, and do computer activities with minimal supervision.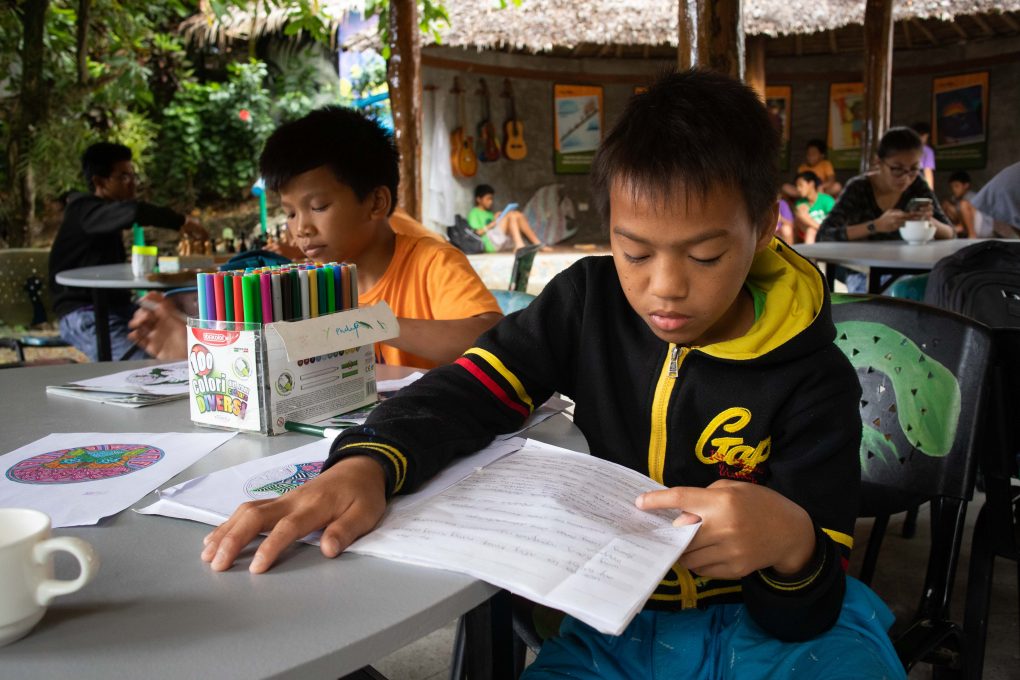 John, one of the former non-readers in the group, loves to read storybooks in his spare time. When asked why he likes to read, he answered:
"Dati hindi ko ito mabasa. Pinapakuwento ko lang sa kanila. Ngayon, nakakabasa na ako. Kaya ko na mag-isa at tsaka para mas gumaling pa ako." (I could not read before. I would ask others to tell me what the story was all about. Now, I can read. I can do it on my own and become much better.)
Playing Chess: One Move, One Lesson
Last year, under the guidance of Alessandro Brasile, the 13 boys in Stairway's Family Home Program learned and developed a love and a deep interest in the game of chess. After their first chess tournament last June 2020, the boys did not stop playing. They continued to practice and improved their skills.  Chess became part of the daily activities.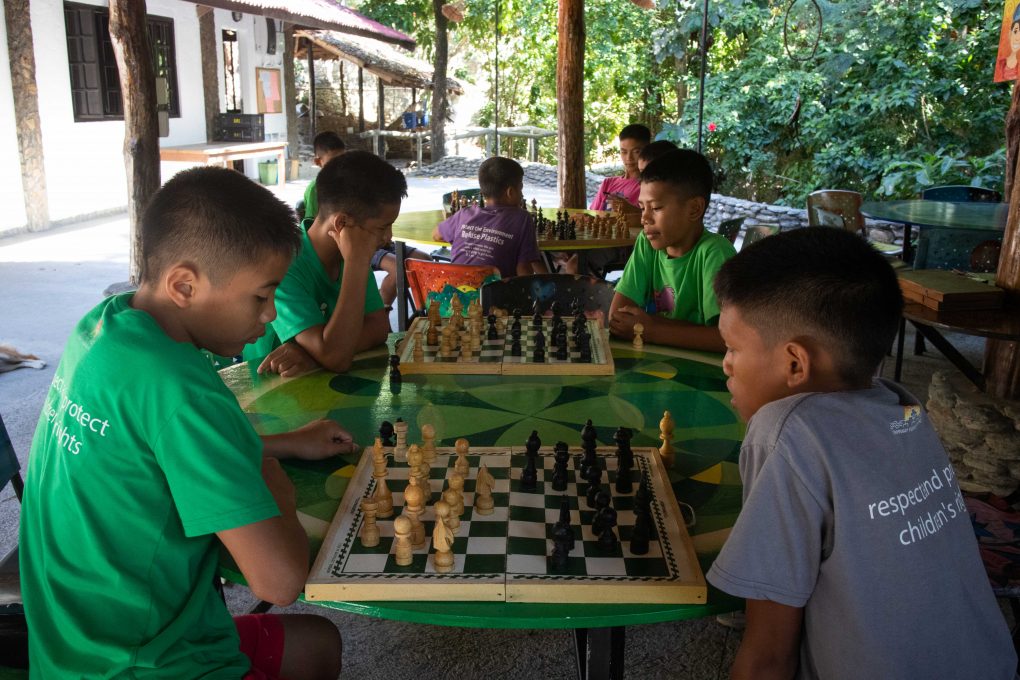 Playing chess allowed the boys to focus, learn patience, and think strategically. They learned that one is not right all of the time, and one can not win all of the time. Learning to accept failure, learning from mistakes, and improving strategy creates growth. Whether they win or lose, the boys develop their confidence to set goals, make decisions, and persevere- invaluable life lessons that they will carry with them as they grow.
Contributed by Daphne S. Dabay, Educator, Family Home Program