In response to the disturbing educational situation of children caused by the pandemic, Stairway extended Creative Learning Activities (CLA) and Literacy and Math tutorials to the Baloc-Baloc village in September 2021. The tutorials made clear that all students had significant learning deficits in reading, writing, and math.
Combining reading, learning, and playing proved effective in attracting children to the tutorials in Stairway's Children's Health and Educational Center (CHEC). Accordingly, we intensified the activities in Baloc-Baloc. And as a result, children's attendance at the tutorials in Baloc-Baloc increased, and even small children started to come and browse the books!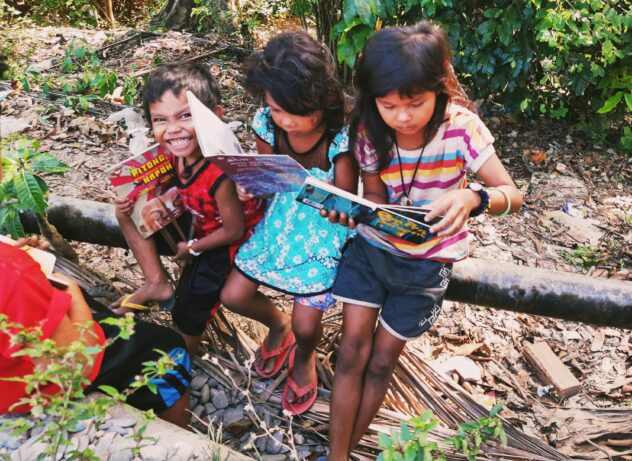 Baloc-Baloc's library is a simple plywood cabinet built by one of the fathers. It stands in a small Sari-Sari store in the community. Four plastic boxes filled with books and playful learning materials sit snugly on the cabinet's shelves. Every Friday, the boxes come out to enrich young minds thirsting for knowledge.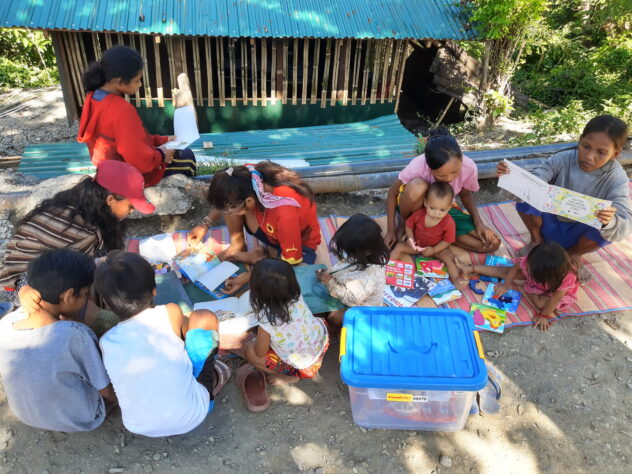 By Jan Tomas, volunteer, SFI