The clock strikes 8 am, and the last women step inside the Baclayan Farm and join the others who are already sitting in the open kitchen, waiting for the training to begin. Some have brought their children, some are older and some are young, but they all have one thing in common; a remarkable interest and eagerness to obtain new knowledge and skills.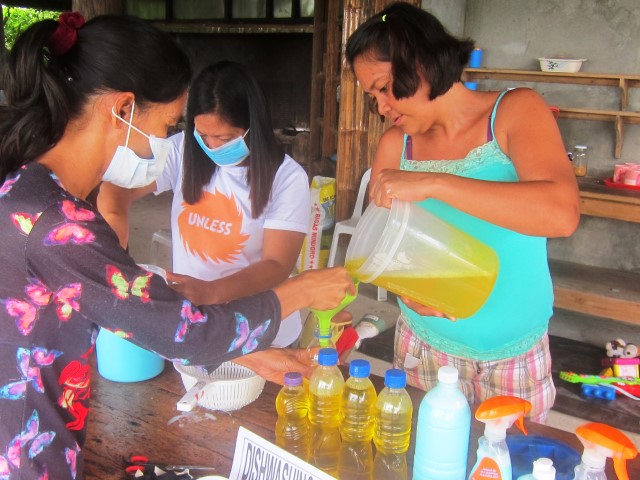 On July 20-21, 2017, 18 women from the indigenous Mangyan people in Baclayan, an adopted community of Stairway Foundation, were invited to a two-day training seminar aiming to improve their livelihoods. Here, they learned to make powder detergent, fabric conditioner, dish washing soap and candles; all skills that can enhance their economic situation, while simultaneously empower the women in the community.  It was a deliberate decision of Stairway to choose female participants.
In Baclayan, women are usually left at home taking care of the children, while the men mainly are the breadwinners. Due to a lack of education among the Mangyan people, you will usually find men working in hard labor jobs with very meagre income to support their families. The women's involvement in economic activities is generally limited to basket weaving and minimal gardening.  With the livelihood training, we hope to expand the scope of economic activities for women and enable them to pursue new income opportunities.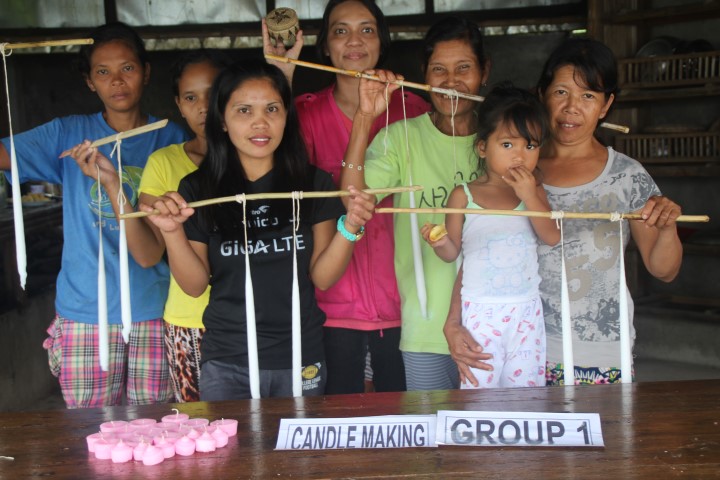 The livelihood training seminar was an initial initiative in our aim to help provide sustainable livelihoods for the impoverished and disadvantaged families at Baclayan and thereby break the cycle of poverty that they experience.  With soap and candles in bright yellow, blue and pink we want to wash away a future in poverty and welcome a brighter future with economic security for the indigenous people in Baclayan. Simulaing Gabay Entrepinay Foundation Inc. was tapped to help us in this new endeavor.
Contributed by Pernille Kruger, volunteer, Baclayan