Part of Stairway's child protection advocacy includes the aspect of Online or Internet Child Protection.  
For years, we have been reaching out to thousands of children and youth through trainings facilitated at numerous schools around the country.  Recognizing the urgency in reaching as many children as possible within the shortest possible time, the optimal approach is to include the aspect of Online Child Protection into the school curriculum.
This January Stairway hosted a workshop with long time partners, the UK-NCA (National Crime Agency) and CEOP (Child Exploitation and Online Protection Center) and the Philippine Department of Education.  Aside from over 30 curriculum writers and advocates from DepEd, the session was graced by the presence of the department's Undersecretary for Legislative and Legal Affairs, Atty. Albert Muyot.   We used the occasion to inaugurate our new training room.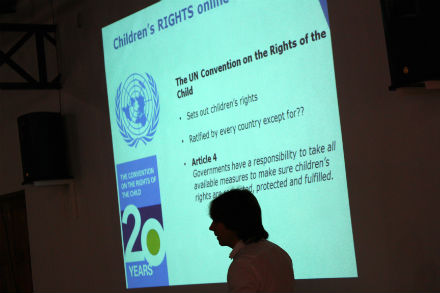 The output of the training (Online Safety Lesson Plans), will be further polished by the workshop participants, projecting that the lesson plans will be available for use by teachers by the start of June 2015.