Throughout my last four experiences at Stairway Foundation, I have watched many of the boys grow and mature, seen some old and new faces, and have learned so much about family. Not a second goes by at Stairway where I don't feel overjoyed by the amount of love and care I get from all of my Kuya's and Ate's. Before my first time going to Stairway, I never realized the power of family. I am lucky to have grown up in a loving home that supported me and taught me right from wrong, but I had never thought about what life would have been like for me if that were not the case. I didn't realize the importance of having people in your life who care for you until I noticed the changes that the boys of Stairway went through after entering the community. Every day is another step up for the boys; whether it be lending someone a pair of shoes for a game of soccer or waiting to eat until everyone has food on his or her plate, no day passes by without having learned something new for them. Of course, the importance of having an education, food, shelter, water, and supplies are relevant, but there is nothing as powerful as a family. The family created by Stairway is there also to help them to mature, understand their rights, learn to give and receive love, and pull them out of their bad habits from living in survival mode on the streets.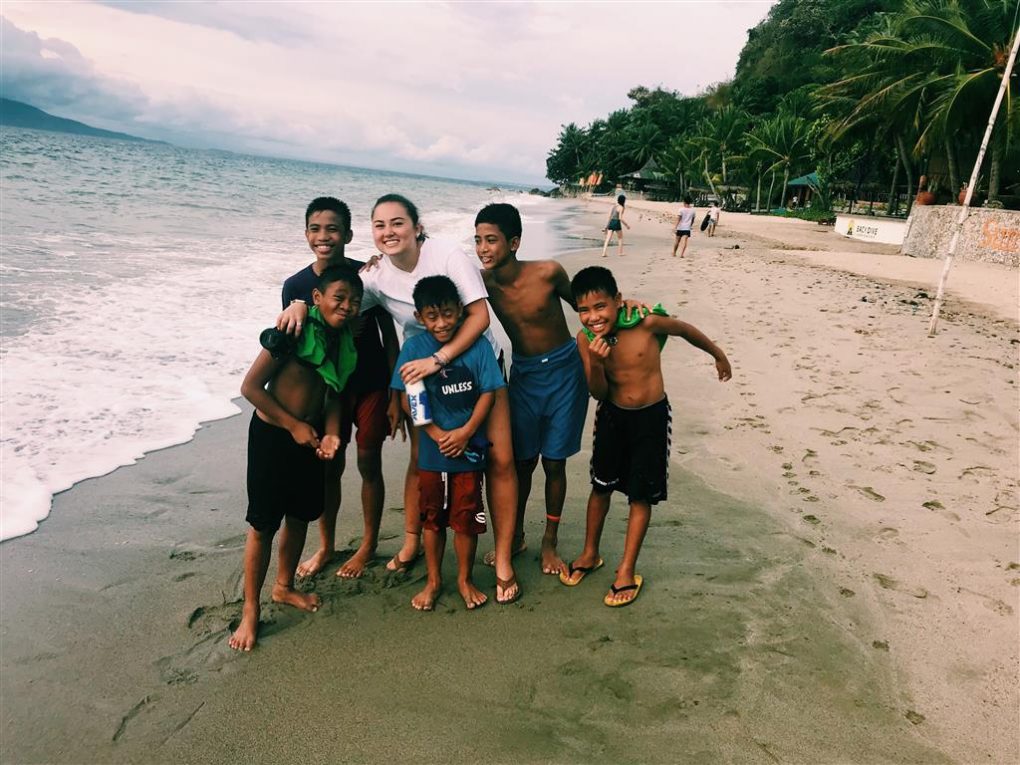 The purpose of Stairway is to give these 12 boys a family that they deserve – a family that every human deserves. I am taken back by how smart, loving, thoughtful, and compassionate these 12 boys are. I feel lucky to have watched certain boys go from being the loud troublemaker of the group to one of the leaders that all the Ate's and Kuya's trust. For some, it could take a year of being at Stairway, and for others, it could mean being there for four, but the purpose of the Stairway is to take steps to go up, no matter how long it takes.
My first time at Stairway, I remember staring at the scars on this courageous eight-year-old's face, trying to grasp any justification behind why someone would ever abuse him. I couldn't. My heart plunged as I listened to one the boys recount his experiences as a victim of the sexual trafficking cycle of Manila, Philippines. I was emotional because I couldn't fathom that someone who had become a younger brother to me over these past three years could have lived through such horrendous experiences that were so distant from my own. I was stunned by how much love he offered me when he never had the luxury of feeling loved by his own family. He pushed me to care more for others, even those who aren't family. Within the first five minutes of being at Stairway, you are treated like family. It feels as if no matter who you are, what you look like, what you have been through, you now have 12 boys and a group of adults who care for you without hesitation. The boys taught me the power of compassion, even if it means giving others more than I have.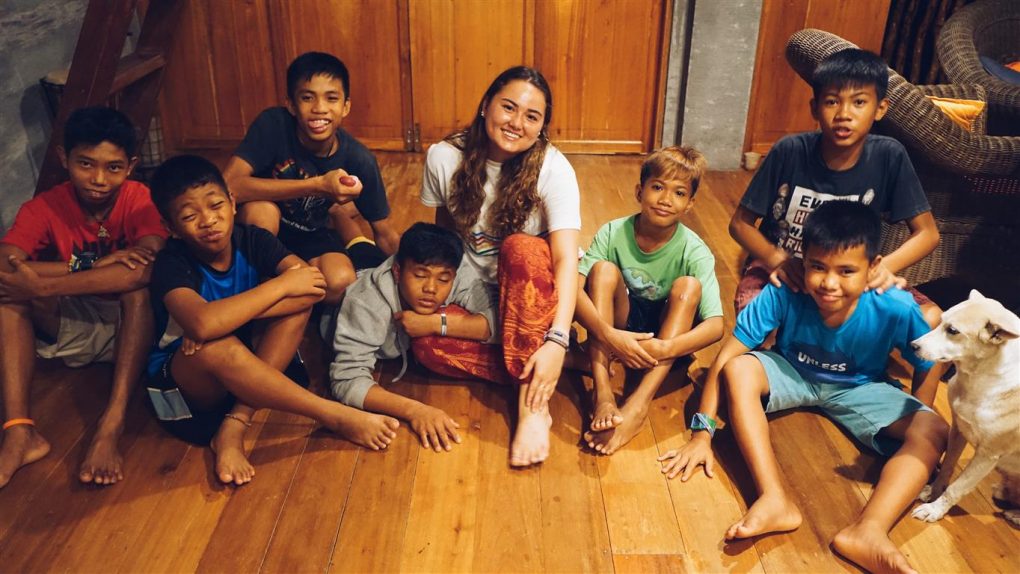 There comes a time when these young boys have to move on. It is a hard step moving forward into the unknown, but I know that they are smart and strong enough to tackle whatever life has to throw at them. At the end of my two weeks at Stairway during the summer of 2018, the boys were leaving, and new boys were arriving to start their journey. After talking to all the boys about their feelings on leaving, they told me that they were happy to give other boys the opportunity to be here just as they did. Stairway will always be their family, no matter where everyone is in the world or how far we are from each other. They have been through more than a young boy their age should have, but that is what makes them stronger now. I know they will do great things. I know they will touch so many other hearts just as they did mine. Whether it be for them to go to a new foundation or go back to their families, they will always be apart of the Stairway Family. I genuinely believe that every single boy who leaves will go back to what they learned about integrity and honesty before making a decision. Every step forward they take will not be lost once they move on from Stairway, and that is why their time there turns their lives around. I think about the people at Stairway everyday and am humbled to be a part of the Stairway family.
Contributed by Emily Fisher, former Singapore American School student and Youth for Change Camp participant